A Recession Doesn't Equal a Housing Crisis
Posted by Anne-Britt Ostlund on Friday, May 5, 2023 at 12:30 AM
By Anne-Britt Ostlund / May 5, 2023
Comment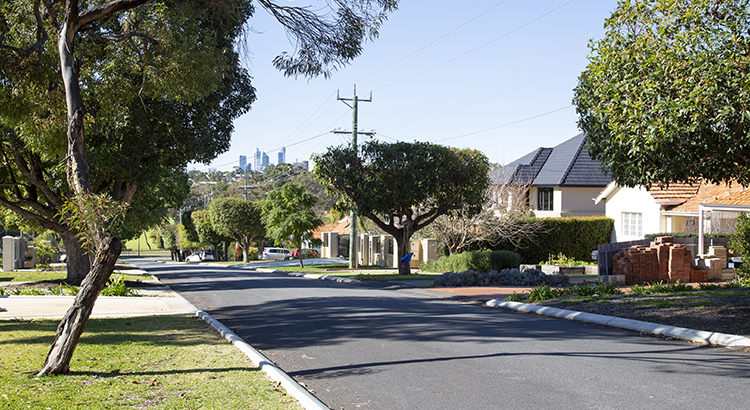 Everywhere you look, people are talking about a potential recession. And if you're planning to buy or sell a house, this may leave you wondering if your plans are still a wise move. To help ease your mind, experts are saying that if we do officially enter a recession, it'll be mild and short. As the Federal Reserve explained in their March meeting:
". . . the staff's projection at the time of the March meeting included a mild recession starting later this year, with a recovery over the subsequent two years."
While a recession may be on the horizon, it won't be one for the housing market record books like the crash in 2008. What we have to remember is that a recession doesn't always lead to a housing crisis.
To prove it, let's look at the historical data of what happened in real estate during previous recessions. That way you know why you shouldn't be afraid of what a recession could mean for the housing market today.
A Recession Doesn't Mean Falling Home Prices
To show that home prices don't fall every time there's a recession, it helps to turn to historical data. As the graph below illustrates, looking at recessions going all the way back to 1980, home prices appreciated in four of the last six of them. So historically, when the economy slows down, it doesn't mean home values will always fall.
Most people remember the housing crisis in 2008 (the larger of the two red bars in the graph above) and think another recession will be a repeat of what happened to housing then. But today's housing market isn't about to crash because the fundamentals of the market are different than they were in 2008. Back then, one of the big reasons why prices fell was because there was a surplus of homes for sale at the same time distressed properties flooded the market. Today, the number of homes for sale is low, so while home prices may see slight declines in some areas and slight gains in others, a crash simply isn't in the cards.
A Recession Means Falling Mortgage Rates
What a recession really means for the housing market is falling mortgage rates. As the graph below shows, historically, each time the economy slowed down, mortgage rates decreased.
Bankrate explains mortgage rates typically fall during an economic slowdown:
"During a traditional recession, the Fed will usually lower interest rates. This creates an incentive for people to spend money and stimulate the economy. It also typically leads to more affordable mortgage rates, which leads to more opportunity for homebuyers."
This year, mortgage rates have been quite volatile as they've responded to high inflation. The 30-year fixed mortgage rate has hovered between roughly 6-7%, and that's impacted affordability for many potential homebuyers.
But, if there is a recession, history tells us mortgage rates may fall below that threshold, even though the days of 3% are behind us.
You don't need to fear what a recession means for the housing market. If we do have a recession, experts say it will be mild and short, and history shows it also means mortgage rates go down. This provides a great opportunity for those looking to buy or sell in the Telluride area.Should you have any questions about what this means for your real estate goals, don't hesitate to reach out to Anne-Britt of Mountain Rose Realty. She is one of the best real estate consultants in Telluride and she can help make sense of today's complex market trends so you can make smart decisions for your future. Reach out today and get started on accomplishing all your real estate dreams!
Reach out to Mountain Rose Realty today and start achieving your real estate goals with the help of Anne-Britt, one of Telluride's most experienced real estate consultants. She has an in-depth understanding of the local market and can provide you with valuable insights on how to take advantage of the current market conditions. At a time when there is so much uncertainty, Anne-Britt can guide you in navigating through potential opportunities as well as identify potential risks associated with buying or selling a home. Her expertise ensures that you get the most out of your investment while avoiding any unexpected surprises. Plus, she can discuss all current trends and help you decide what type of loan and interest rate is right for your individual situation. Now more than ever, it's important to work with an experienced real estate consultant who understands all aspects of the market and how best to approach each transaction. With Anne-Britt's guidance, rest assured that you will be making informed decisions that are beneficial to your future success. Contact Mountain Rose Realty today to learn more about how our team can help make your real estate dreams come true!
Phone(970) 759-4886

Email[email protected]

Address Anne-Britt Ostlund | Mountain Rose Realty
ER.40037299
Mountain Rose Realty
220 East Colorado Avenue Suite 210
Telluride, CO 81435