Are Grandparents Moving To Be Closer to Their Grandkids?
Posted by Anne-Britt Ostlund on Thursday, October 12, 2023 at 11:04 AM
By Anne-Britt Ostlund / October 12, 2023
Comment
During the pandemic, many people distanced themselves from their loved ones for health reasons. Grandparents were told to stay away from their grandkids, especially as schools started to open. That's because it would have been risky to visit with their grandchildren who may have gotten sick from school.
Now that the pandemic has passed, many grandparents want more than ever to be near their grandchildren again to make up for that lost time. But how are they getting that "Grandparent Wish?" The data tells us many are moving to make sure they're getting more quality time.
Grandparents Are Moving To Be Near Loved Ones
Recent data from the National Association of Realtors (NAR) shows people between the ages of 55 and 74 are moving farther (more than 100 miles) than any other age group (see graph below):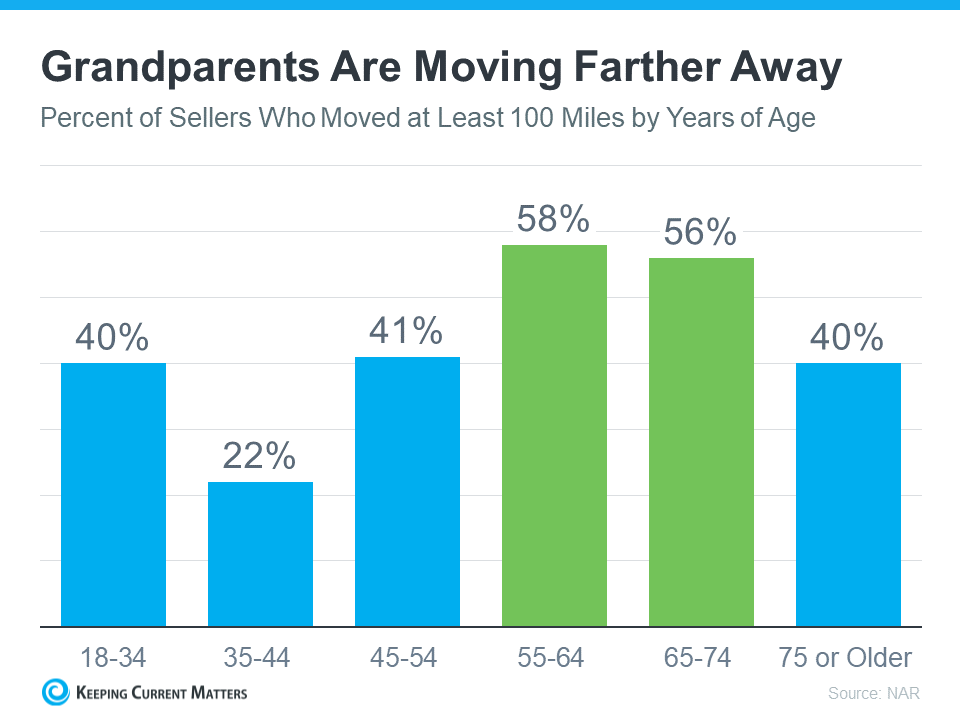 The average age of grandparents in the U.S. is 67 years. The logical leap is that at least some of the people who are moving the furthest are grandparents. But what's causing them to move so far?
The same report from NAR shows the top reason people move is to be closer to loved ones (see graph below):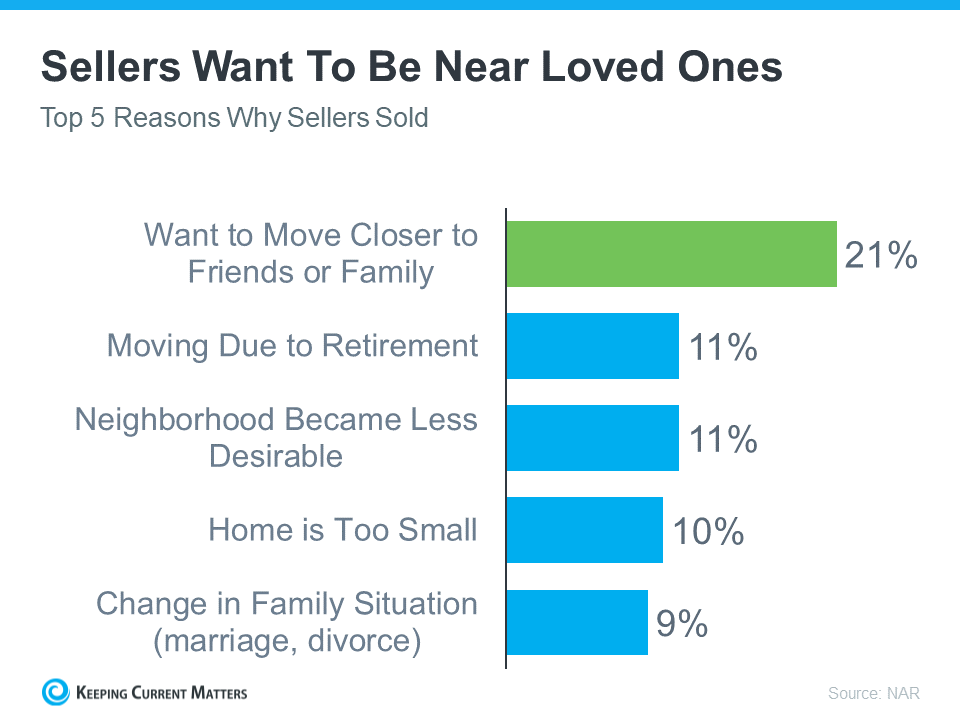 Based on this data, it's fair to say many grandparents are getting their wish of more quality time with their grandchildren by moving to be closer to them. And after experiencing isolation and loneliness during the COVID pandemic, that's an especially good thing.
If you're a grandparent, you know how important your grandchildren are. And you may be willing to sell and move just to be closer by. As Vance Cariaga, a journalist at Go Bank Rates, explains:
"Never underestimate the power of grandchildren – especially when it comes to lifestyle and financial decisions. Recent data shows that many baby boomers are relocating further away from home than they used to so they can be closer to their grandbabies."
Bottom Line
In conclusion, the heartwarming trend of grandparents relocating to be closer to their beloved grandchildren is on the rise. If you, too, find yourself in a similar situation and wish to embark on this meaningful journey, consider the captivating landscapes of Telluride, Colorado. Here, you can forge a deeper connection with your family while enjoying the serene beauty of the area. Mountain Rose Realty, under the expert guidance of Anne-Britt Ostlund, is your trusted partner in finding the perfect Telluride real estate for your new chapter.
With Telluride real estate opportunities aplenty, you can explore various Telluride homes for sale and discover the one that best suits your desires and requirements. Your dream of being near your grandchildren in a picturesque location like Telluride can become a reality.
Don't miss the chance to explore homes for sale in Telluride, CO, and experience the joy of being closer to your loved ones. For professional, dedicated assistance in your real estate journey, get in touch with Anne-Britt Ostlund and the Mountain Rose Realty team. Your family's new adventure awaits!
Make your move today, and let us help you find your perfect Telluride home. Your loved ones will thank you for it, and your heart will be filled with the warmth of family, right here in Telluride.
Phone(970) 759-4886

Email[email protected]

Address Anne-Britt Ostlund | Mountain Rose Realty
ER.40037299
Mountain Rose Realty
220 East Colorado Avenue Suite 210
Telluride, CO 81435