Are More Homes Coming onto the Market?
Posted by Anne-Britt Ostlund on Tuesday, September 19, 2023 at 9:02 AM
By Anne-Britt Ostlund / September 19, 2023
Comment
An important factor shaping today's market is the number of homes for sale. And, if you're considering whether or not to list your house, that's one of the biggest advantages you have right now. When housing inventory is this low, your house will stand out, especially if it's priced right.
But there are some early signs that more listings are coming. According to the latest data, new listings (homeowners who just put their house up for sale) are trending up. Here's a look at why this is noteworthy and what it may mean for you.
More Homes Are Coming onto the Market than Usual
It's well known that the busiest time in the housing market each year is the spring buying season. That's why there's a predictable increase in the volume of newly listed homes throughout the first half of the year. Sellers are anticipating this and ramping up for the months when buyers are most active. But, as the school year kicks off and as the holidays approach, the market cools. It's what's expected.
But here's what's surprising. Based on the latest data from Realtor.com, there's an increase in the number of sellers listing their houses later this year than usual. A peak this late in the year isn't typical. You can see both the normal seasonal trend and the unusual August in the graph below: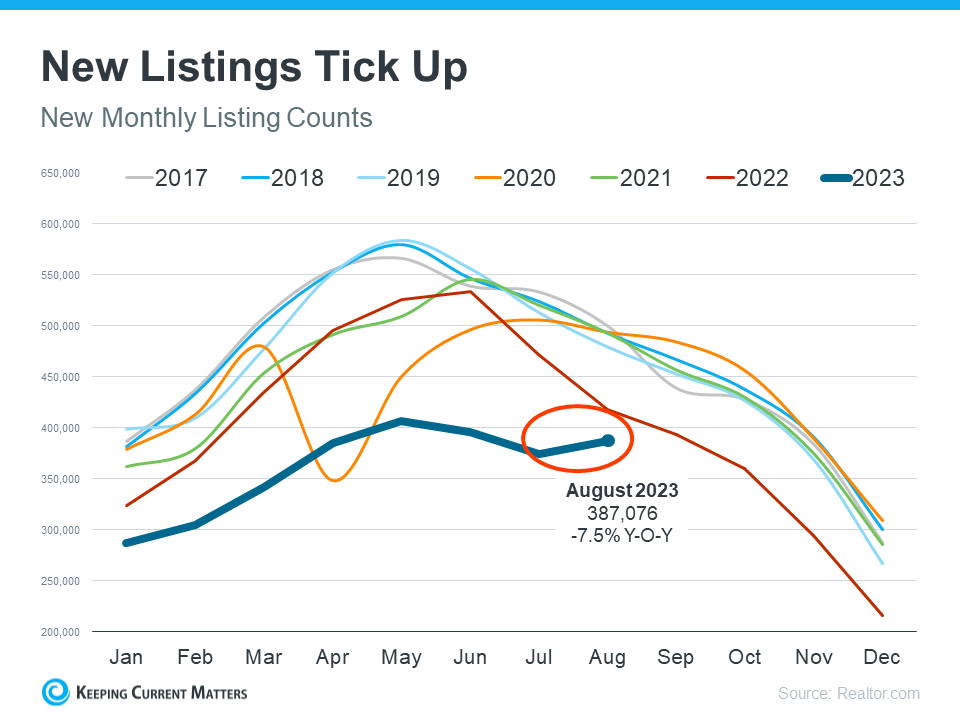 As Realtor.com explains:
"While inventory continues to be in short supply, August witnessed an unusual uptick in newly listed homes compared to July, hopefully signaling a return in seller activity heading toward the fall season . . ."
While this is only one month of data, it's unusual enough to note. It's still too early to say for sure if this trend will continue, but it's something you'll want to stay ahead of if it does.
What This Means for You
If you've been putting off selling your house, now may be the sweet spot to make your move. That's because, if this trend continues, you'll have more competition the longer you wait. And if your neighbor puts their house up for sale too, it means you may have to share buyers' attention with that other homeowner. If you sell now, you can beat your neighbors to the punch.
But, even with more homes coming onto the market, the market is still well below normal supply levels. And, that inventory deficit isn't going to be reversed overnight. The graph below helps put this into context, so you can see the opportunity you still have now: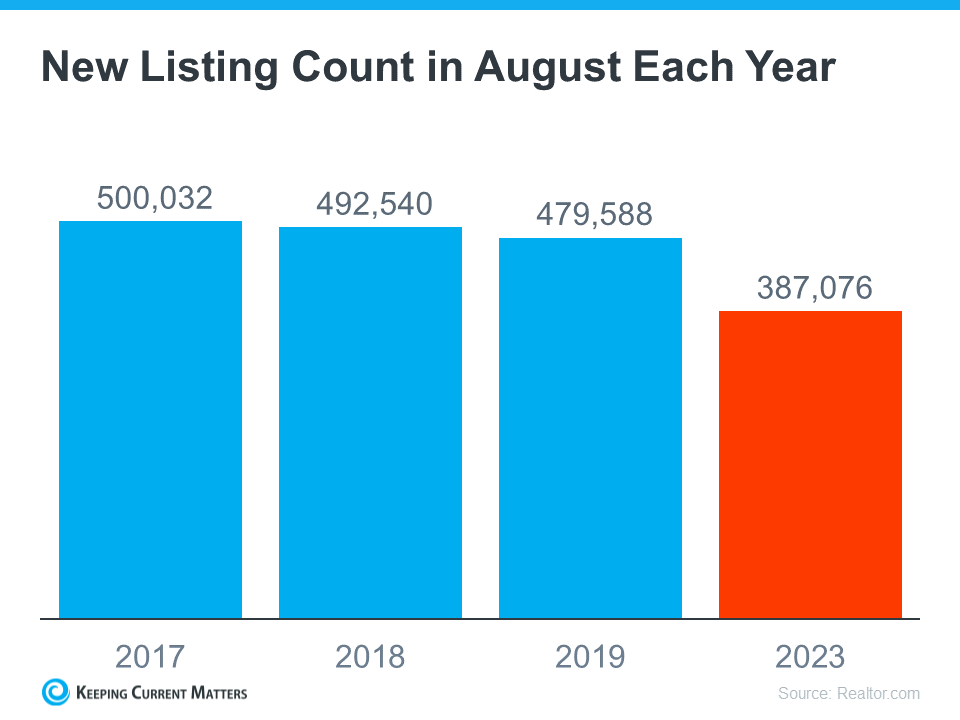 Bottom Line
Thank you for joining us on this insightful journey into the Telluride real estate market, brought to you by Mountain Rose Realty. With the ever-increasing demand for Telluride homes, now is the perfect time to make your move. As you've learned, inventory remains limited, and competition is steadily rising.
Anne-Britt and our team of dedicated professionals at Mountain Rose Realty are your trusted partners in navigating this dynamic market. Whether you're looking to buy your dream Telluride home or considering putting your property up for sale, we're here to guide you every step of the way.
Selling your home in Telluride today can unlock incredible opportunities, and our experts are well-equipped to help you maximize your investment. We specialize in Telluride homes for sale, and we understand the unique charm and value of this breathtaking region.
Don't let the increasing competition deter you. Act now to seize the advantages of the current market conditions. Connect with us at Mountain Rose Realty, your key to unlocking the best in Telluride real estate. Contact us today to discuss your goals and explore how we can assist you in making the most of this remarkable opportunity.
Your dream Telluride home or the sale of your property is just a click or call away. Let's embark on this exciting journey together. Get in touch with us now and stay ahead of the curve in Telluride's ever-evolving real estate landscape. Don't wait; the time to act is now.
Phone(970) 759-4886

Email[email protected]

Address Anne-Britt Ostlund | Mountain Rose Realty
ER.40037299
Mountain Rose Realty
220 East Colorado Avenue Suite 210
Telluride, CO 81435