How Remote Work Expands Your Homebuying Horizons
Posted by Anne-Britt Ostlund on Monday, July 17, 2023 at 10:10 AM
By Anne-Britt Ostlund / July 17, 2023
Comment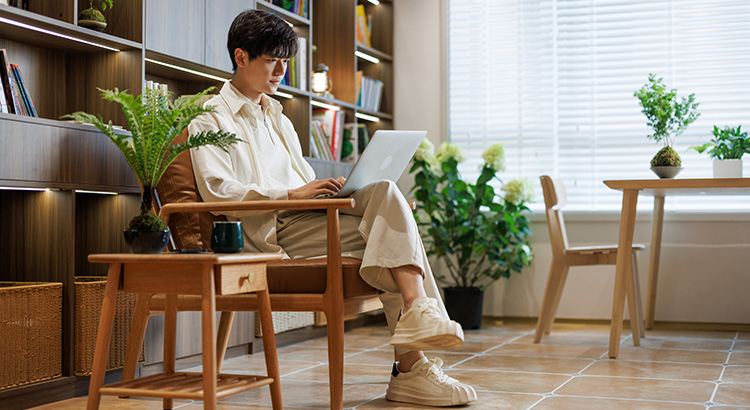 Even as some companies transition back into the office, remote work remains a popular choice for many professionals. So, if you currently enjoy working from home or hope to be able to soon, you're not alone. According to a recent survey, most working professionals want to work either fully remote or hybrid (see below):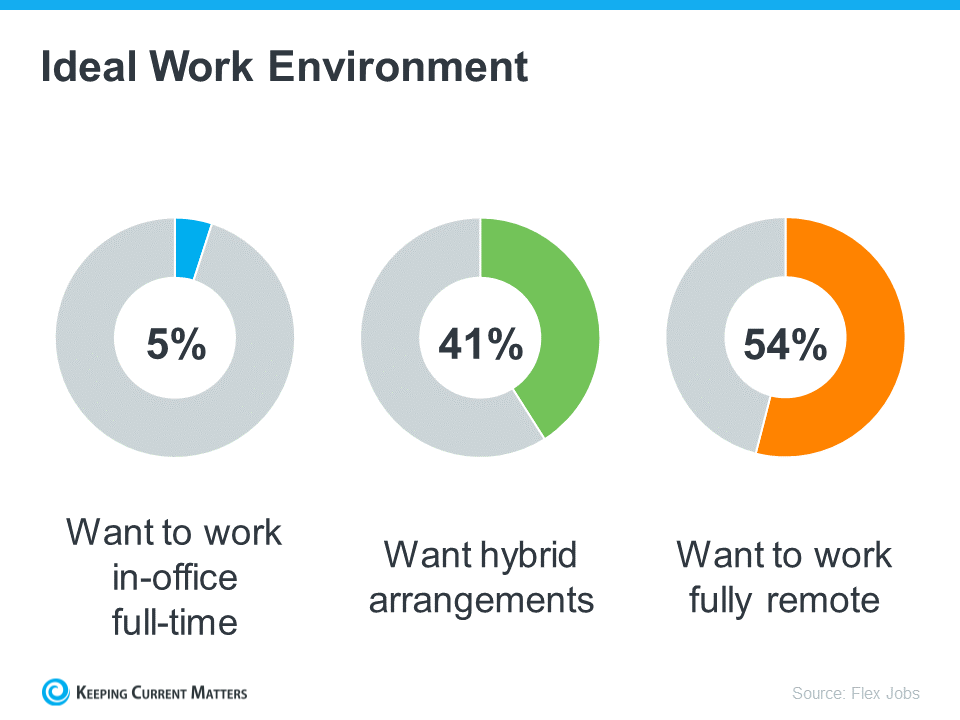 This trend is good news if you're looking to buy a home because a remote or hybrid work setup can help you overcome some of today's affordability and housing inventory challenges.
More Work Flexibility Equals More Home Options
Remote or hybrid work opens up a world of opportunities. That's because it allows you to broaden your search for your next home since you're no longer limited to living close to your workplace. With the freedom to work from anywhere, you can explore more affordable areas that may be located farther away from bustling city centers or your office. This flexibility can be a game changer while higher mortgage rates are making it difficult for some homebuyers to afford a home.
An article from the New York Times (NYT) highlights how remote work can greatly assist you in overcoming that challenge:
". . . take advantage of the opportunity remote work has presented to move to more affordable communities (either farther out in the suburbs, or in another part of the country)."
And, since the supply of homes for sale is still so low, another key challenge for you today may be finding something with all of the features you want and need. Because remote work allows you to broaden your search radius to include additional areas, you may actually have less trouble finding a home with the features you want the most because you'll have a bigger pool of options to pick from.
Working remotely gives you the flexibility to find an affordable home with the features you want. In other words, you have a better chance of getting what you need without blowing your budget.
Bottom Line
Embracing remote work not only provides flexibility in your job but also presents a unique opportunity to expand your search for the perfect home. By breaking free from the constraints of a specific location, you have the freedom to explore a wider range of options.
At Mountain Rose Realty, we understand the importance of finding a home that aligns with your lifestyle and work needs. With our expert agent, Anne-Britt, specializing in Telluride Real Estate, we can help you navigate the local market and discover the ideal home that caters to your remote work requirements.
Working remotely allows you to consider locations that were previously out of reach. By partnering with a local real estate agent, such as Anne-Britt at Mountain Rose Realty, you can tap into their in-depth knowledge of the Telluride Real Estate market. They can guide you through the process, help you explore different neighborhoods and communities, and present you with a variety of options that meet your preferences and remote work needs.
Our team at Mountain Rose Realty, with Anne-Britt as your dedicated agent, is here to help you seize the opportunity of remote work and find the perfect home.
Don't limit yourself to a specific location when working remotely. Connect with Mountain Rose Realty and Anne-Britt to expand your choices and find the ideal home that accommodates your work-life balance. By embracing the flexibility of remote work and partnering with a local real estate agent, you can discover a world of possibilities and make your dream home a reality in the captivating region of Telluride.
Phone(970) 759-4886

Email[email protected]

Address Anne-Britt Ostlund | Mountain Rose Realty
ER.40037299
Mountain Rose Realty
220 East Colorado Avenue Suite 210
Telluride, CO 81435