How Your Tax Refund Can Help You Achieve Your Telluride Homebuying Goals
Posted by Anne-Britt Ostlund on Saturday, April 15, 2023 at 10:45 AM
By Anne-Britt Ostlund / April 15, 2023
Comment
Have you been saving up to buy your Telluride home this year? If so, you know there are a variety of expenses involved – from your down payment to closing costs. But there's good news – your tax refund can help you achieve your goals by paying for some of these expenses.
SmartAsset estimates the average American will receive a $1,798 tax refund this year. The map below provides a more detailed estimate by state: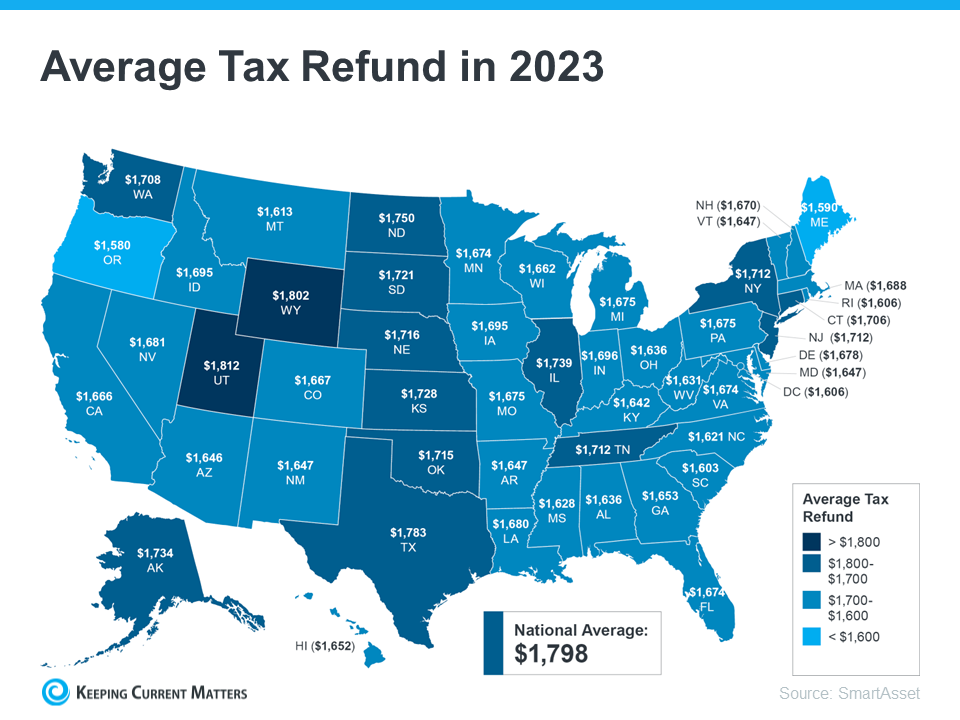 According to Freddie Mac, there are multiple ways your refund check can help you as a homebuyer. If you're getting a refund this year and thinking about buying a home, here are a few tips to keep:
Saving for a down payment – One of the largest barriers to homeownership is saving for a down payment. You could reach your savings goal more quickly than expected by using your tax refund to help with your down payment.
Paying for closing costs – You have to pay fees to your lender, real estate agent, and other parties involved in the homebuying transaction before you can officially take ownership of your home. You could direct your tax refund toward these closing costs.
Lowering your interest rate – Your lender might give you the option to buy down your mortgage interest rate during the homebuying process. That means, you could pay upfront to have a lower interest rate on your fixed-rate mortgage.
Your tax refund can help you reach your goals of homeownership. For more information about using your tax refund for homebuying expenses, contact the experienced team at Mountain Rose Realty. With Anne-Britt as one of Telluride's top Real Estate professionals, you can trust her to provide expert advice and help guide you through the homebuying process. Reach out today to get started! Let Mountain Rose Realty show you how your tax refund can help make homeownership a reality this year.
You'll be glad you did! With a little bit of planning and help from Anne-Britt at Mountain Rose Realty, you could use your tax refund to pay for some or all of the costs associated with buying a home in Telluride. Start planning today – your dream home could be closer than you think!
Phone(970) 759-4886

Email[email protected]

Address Anne-Britt Ostlund | Mountain Rose Realty
ER.40037299
Mountain Rose Realty
220 East Colorado Avenue Suite 210
Telluride, CO 81435