Planning to Retire? Your Equity Can Help You Make a Move
Posted by Anne-Britt Ostlund on Friday, September 8, 2023 at 11:31 PM
By Anne-Britt Ostlund / September 8, 2023
Comment
Reaching retirement is a significant milestone in life, bringing with it a lot of change and new opportunities. As the door to this exciting chapter opens, one thing you may be considering is selling your house and finding a home better suited for your evolving needs.
Fortunately, you may be in a better position to make a move than you realize. Here are a few reasons why.
Consider How Long You've Been in Your Home
From 1985 to 2009, the average length of time homeowners stayed in their homes was roughly six years. But according to the National Association of Realtors (NAR), that number is higher today. Since 2010, the average home tenure is just over nine years (see graph below):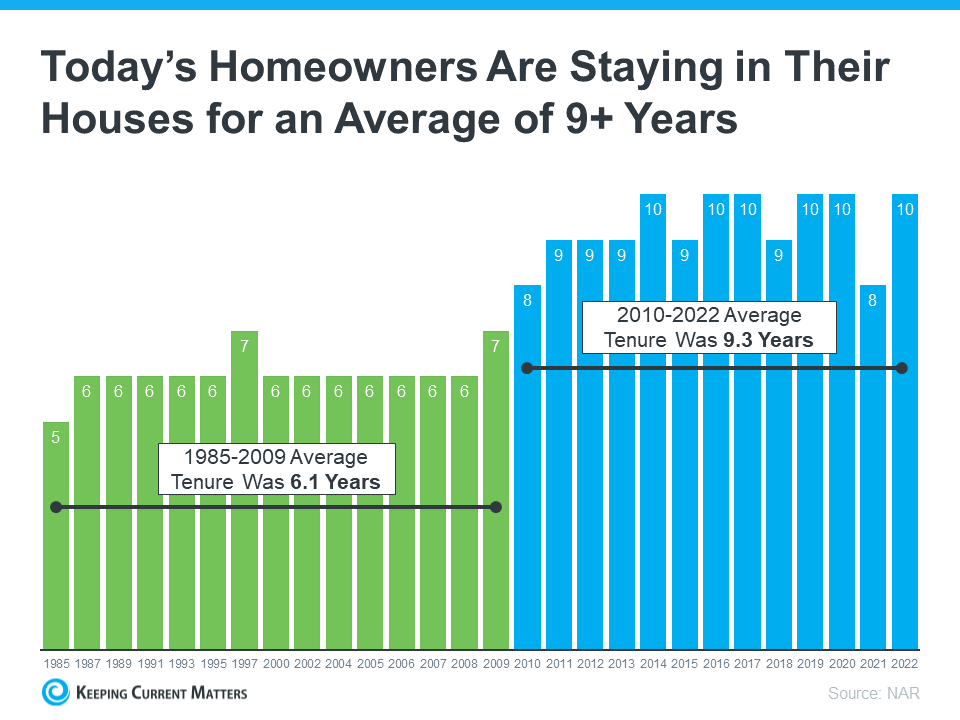 This means many homeowners have been living in their houses even longer in recent years. When you live in a home for such a significant amount of time, it's natural for you to experience changes in your life while you're in that house. As those life changes and milestones happen, your needs may change. And if your current home no longer meets them, you may have better options waiting for you.
Consider the Equity You've Gained
And, if you've been in your home for more than a few years, you've likely built-up substantial equity that can fuel your next move. That's because you gain equity as you pay down your loan and as home prices appreciate. And, the longer you've been in your home, the more you may have gained. Data from the Federal Housing Finance Agency (FHFA) illustrates that point (see graph below):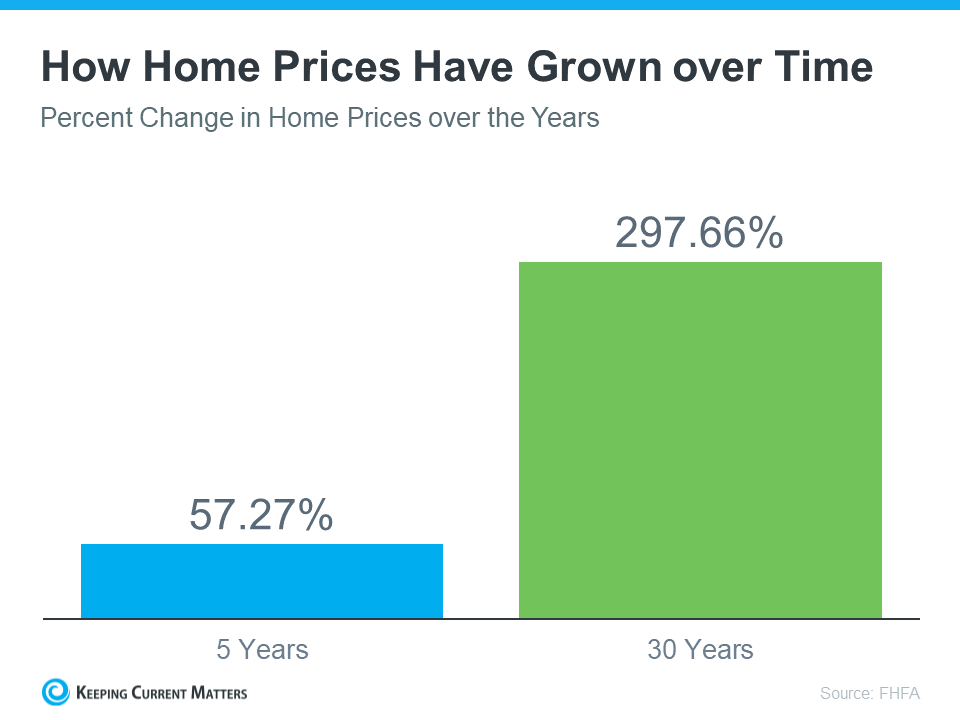 While home prices vary by area, the national average shows the typical homeowner who's been in their house for five years saw it increase in value by nearly 60%. And the average homeowner who's owned their home for 30 years saw it almost triple in value over that time.
Whether you're looking to downsize, relocate to a dream destination, or move so you live closer to friends or loved ones, that equity can help. Whatever your home goals are, a trusted real estate agent can work with you to find the best option. They'll help you sell your current house and guide you as you buy the home that's right for you and your lifestyle today.
Bottom Line
In conclusion, if you're considering Telluride, Colorado as your retirement destination, the journey to finding the perfect home begins with expert guidance. Anne-Britt, your trusted Telluride real estate agent at Mountain Rose Realty, is here to help you navigate this exciting chapter of your life. With a deep knowledge of Telluride real estate, Anne-Britt can assist you in discovering the finest Telluride homes for sale that align with your evolving needs.
Don't miss out on the opportunity to leverage the equity you've diligently built over the years for the home of your dreams in Telluride. To start your retirement on the right foot and explore the remarkable homes for sale in Telluride, CO, reach out to Anne-Britt and the dedicated team at Mountain Rose Realty. Your retirement dream home in Telluride awaits, and Anne-Britt is your key to unlocking it.
Thank you for joining us on this journey of planning for your retirement in the heart of the Rocky Mountains. For more insights, advice, and personalized assistance, contact Anne-Britt, your go-to source for Telluride real estate expertise. Your retirement adventure begins now!
Phone(970) 759-4886

Email[email protected]

Address Anne-Britt Ostlund | Mountain Rose Realty
ER.40037299
Mountain Rose Realty
220 East Colorado Avenue Suite 210
Telluride, CO 81435