Telluride Gay Ski Week Recap
Posted by Anne-Britt Ostlund on Thursday, June 1, 2023 at 6:00 AM
By Anne-Britt Ostlund / June 1, 2023
Comment
Posted in: https://www.vacationer.travel/telluride-gay-ski-week-2023/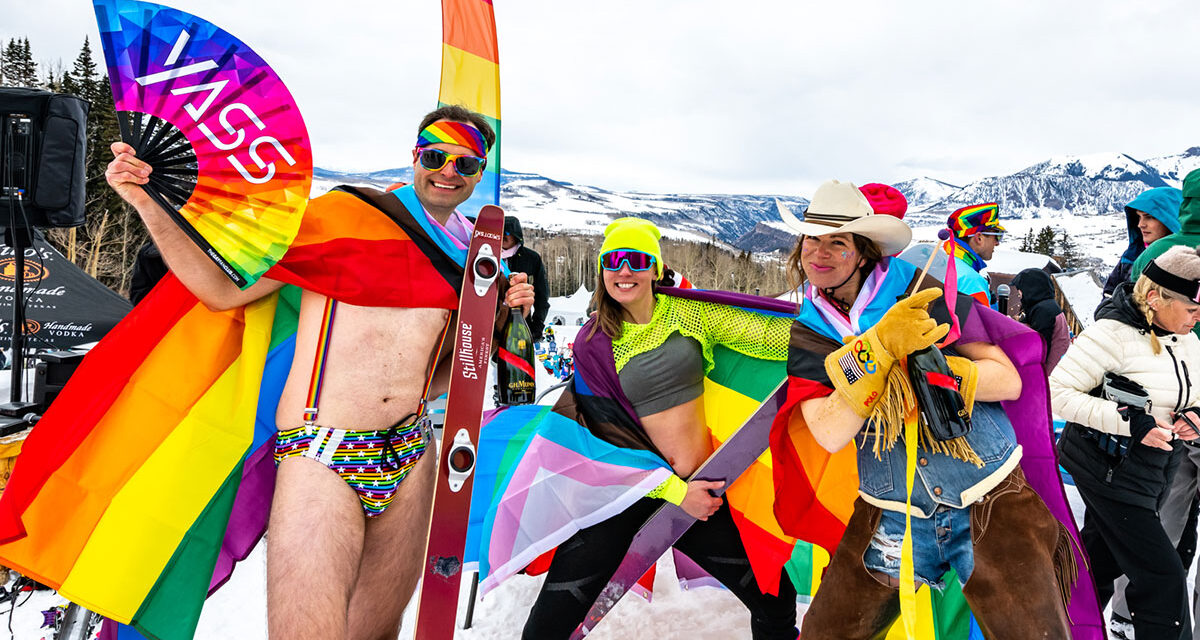 If you missed Telluride Gay Ski Week 2023, you'll have to wait until late summer or early fall before tickets go on sale for next year! However, we wanted to throw something together to keep you inspired about skiing down the slopes in Telluride, Colorado as well as mixing and mingling with a fun LGBTQ+ crowd.
In case you didn't know, Telluride Gay Ski Week is an annual event usually scheduled from the end of February through early March. The town's first gay ski week was started in 2022 by Mountain Village, and today, it brings one of the largest ski groups to the area every year.
This year's event organizer, SBG Productions estimated that 2,000 people attended over the course of the week. Ski week activities included free Aprés-Ski, a mountain drag race, Gay Sleigh (horse-drawn carriage ride), and ticketed events, including the sold-out stand-up comedy show with Margaret Cho, Daniel Webb, and Gus Kenworthy at the Palm Theatre that seats more the 650 people.
The first gay ski week was hosted by Telluride's fellow resort town of Aspen in the 1970s by locals Jon Busch, Tom Duesterberg, and Russell Anderson. However, during this time, being openly gay was not widely accepted so a group of locals would host parties for visiting gay tourists in condos. In 1979, Aspen became the first municipality in the state to pass an anti-discrimination policy for gays and lesbians. And the rest is history, with gay ski weeks around the world, including Arosa, Switzerland.
The dates have already been set for next year. Telluride Gay Ski Week is scheduled for February 25 – March 2, 2024. So, save those dates! And as mentioned before, tickets will go on sale sometime in the late summer or early fall. Stay informed and updated by visiting the website or follow Telluride Gay Ski Week on Facebook, Twitter, and Instagram.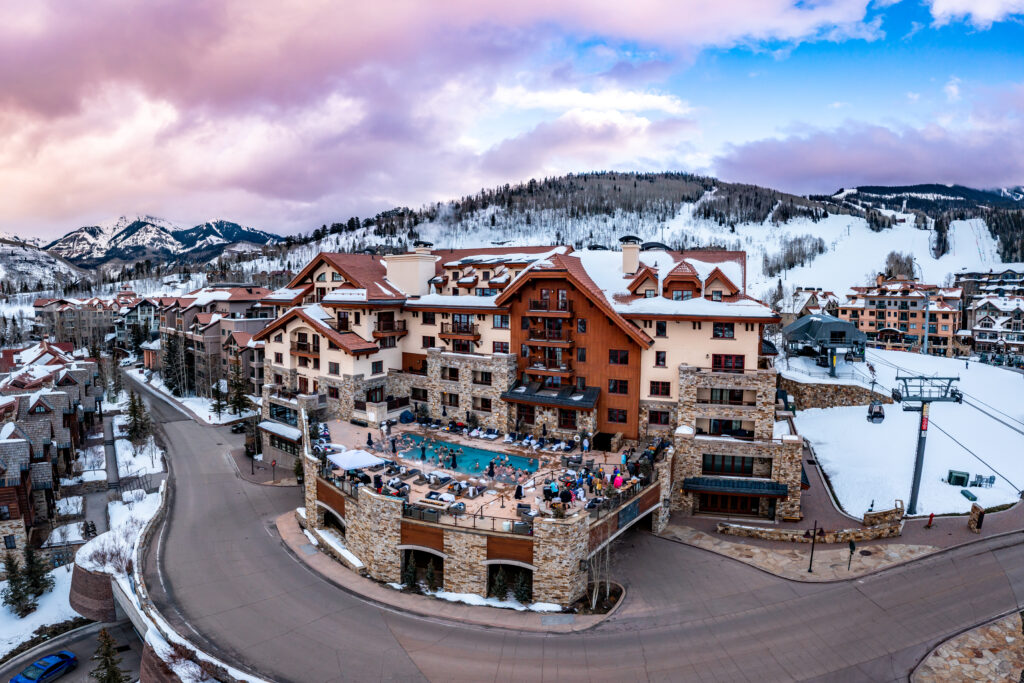 At Mountain Rose Realty, we believe in embracing diversity, fostering inclusivity, and celebrating the vibrant spectrum of love and identity. As we enter the month of June, we are excited to reaffirm our commitment as an ally to the LGBTQ+ community and proudly declare our support for Pride Month!
In an era where acceptance and understanding are more crucial than ever, we stand alongside the LGBTQ+ community in their pursuit of equality, respect, and happiness. Our company has always valued and prioritized creating a safe, welcoming, and inclusive environment for all individuals, regardless of their sexual orientation, gender identity, or expression.
We recognize that the journey to equality is ongoing, and Pride Month serves as a poignant reminder of the progress made, the challenges faced, and the work that lies ahead. Throughout this special month, we want to highlight and honor the achievements, struggles, and resilience of the LGBTQ+ community. It is a time to educate, amplify voices, and show unwavering support.
As a steadfast ally, Mountain Rose Realty will actively engage in various initiatives and activities during Pride Month to demonstrate our commitment. We will collaborate with local LGBTQ+ organizations, participate in events, and provide resources to promote understanding, acceptance, and inclusivity within our community.
Moreover, our team is dedicated to continuing our own education and fostering an inclusive environment within our company. We embrace diversity among our employees and are committed to creating an atmosphere that encourages authenticity and respect for all. By valuing and appreciating each person's unique experiences and perspectives, we cultivate a stronger and more compassionate community together.
So, whether you are searching for your dream home, looking to sell, or seeking expert advice in the real estate market, Mountain Rose Realty is here for you with open arms and an open heart. We proudly support Pride Month and strive to make a positive impact on the lives of LGBTQ+ individuals and their allies.
Join us this June as we celebrate love, equality, and the spirit of Pride. Together, let's create a world where everyone can be their authentic selves, free from discrimination and prejudice. Mountain Rose Realty stands with the LGBTQ+ community today, tomorrow, and every day.
Happy Pride Month! 🌈🏡
Phone(970) 759-4886

Email[email protected]

Address Anne-Britt Ostlund | Mountain Rose Realty
ER.40037299
Mountain Rose Realty
220 East Colorado Avenue Suite 210
Telluride, CO 81435