The Old Town: Telluride History You Need To Know
Posted by Anne-Britt Ostlund on Monday, November 14, 2022 at 11:30 AM
By Anne-Britt Ostlund / November 14, 2022
Comment
The first people to live in the Telluride area were the Ute and Navajo Native American tribes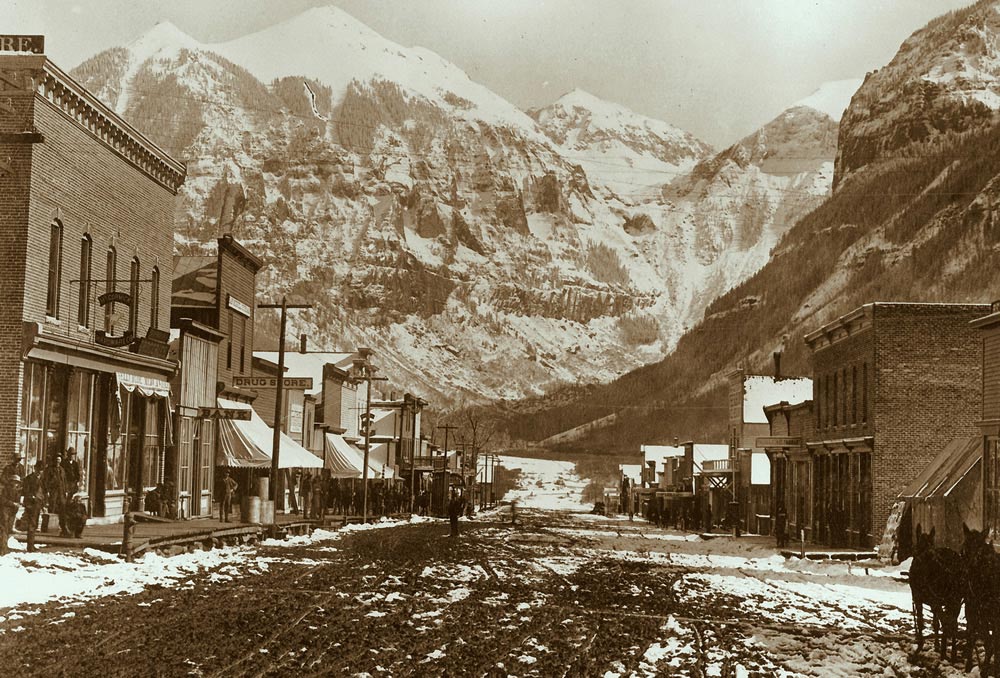 Photo Credit: Telluride Ski Resort
The first people to live in the Telluride area were the Ute and Navajo Native American tribes. These tribes settled in the area because of its abundance of natural resources, including hunting and gathering grounds. The Ute tribe was the dominant tribe in the Telluride area, and the Navajo tribe was primarily responsible for scouting and trading. The two tribes had a peaceful relationship, and they often traded goods and services with each other. However, this peace was disrupted when the first European settlers arrived in the area. The settlers brought with them new diseases and technologies that destroyed the delicate balance between the two tribes. As a result, the Telluride area was quickly overrun by the settlers, and the Native American tribes were forced to move westward.
In 1878, a small group of prospectors discovered gold and silver in the San Miguel River, which led to the town's founding
With the coming of the railroad in 1890, the remote boom-town flourished. A melting pot of immigrants seeking their fortunes turned Telluride into a thriving community of 5,000. Prosperity abounded and Telluride was full of thrilling possibilities. But when silver prices crashed in 1893, followed by the First World War, the mining boom collapsed. Miners moved on and the town's population gradually dwindled from thousands to hundreds.
In the 1970's, Telluride reinvented itself. Legendary powder - a different sort of gold - was being mined. When the Telluride Ski Resort opened in 1972, the character of the community changed, and the town spun back into high gear. Born of the same spirit as skiing, cultural events, festivals, music, and performing arts were founded, and flowed through the seasons. It was again a time of thrilling possibilities. Telluride now has a reputation for world-class skiing and a stunning ambiance.
Due to its significant role in the history of the American West, the core area of Telluride was designated a National Historic Landmark District in 1961. This listing is the highest level of historic status available to sites designated by the United States Secretary of the Interior. Telluride is one of five Colorado communities with this honor. The sites are so special that, in theory, they are eligible for consideration as national parks.
Today, Telluride is a popular tourist destination, known for its scenic mountains and ski resort.
The town still retains its old-west charm, and many of its original buildings from the mining era are still standing. Telluride is a unique place with a rich history, and it is definitely worth a visit.
Make Your Move to The Telluride with Mountain Rose Realty Today!